April 2014.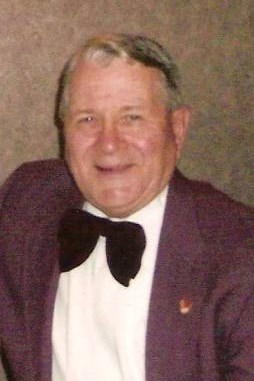 Well here we are at the end of another wonderful winter season in paradise. So what if our temperatures have been running a little below normal, we have had none that white stuff to shovel.
Please note the date of our last lunch of this season, Wednesday, 2 April, 2014, is a week ahead so all those heading up home before Easter may attend. It is most important that you phone Ernie or me, with the names of those who will be attending, by Sunday night, so our numbers may be given to Banquet Masters on Monday morning. Guests are always welcome. The Speaker for this Lunch will be talking about the kinds of insurance we should have here in Florida. There have been some stories of real disasters when people do not have adequate coverage. This should make for an interesting and informative discussion.
Please keep in mind we still need new blood on the Board. It seems silly thinking of younger Board Members as being in their sixties or early seventies, but we have places available. We have heard some of your ideas for new events, and are working on them for next season. The Remembrance Day Ceremony on Tuesday, 11 November at MacDill AFB is open to all Canadians. Mary and I are planning to be back down home by Friday, 24 October. Please let me know by phone or email, before noon Wednesday, 5 November, the names and passport numbers of all who would like to attend so we may have everyone vetted for security clearance.
Also note that our first Lunch next season is Wednesday, 19 November, 2014 to accommodate members arriving mid month. Our Christmas Party will be on Sunday 7 December from 2pm til 4 pm at American Legion Post 7 w/Santa and Ladies gifts. Please mark your calendars now.
Check our Club web site (www.ccgcfl.org) for updates. Whenever you are heading north, have a safe trip! See you at our 2 April Lunch, or in the fall. Thanks for supporting your Canadian Club Gulf Coast, Florida. Dann.
Be sure we have your email address by sending an e-mail at: dannoliver@galt.biz. Thanks. Dann.